What is Laser Tattoo Removal?
When it is time to remove a tattoo, we understand that you are searching for a medical professional with experience in eliminating body art efficiently. Perhaps that tattoo resembles a difficult memory, lost its color, or just no longer represents who you are. Regardless of the reason, advancements in tattoo removal technology have made it feasible to lighten and maybe even eliminate an unwanted tattoo in its entirety with our Alma™ Harmony XL laser. At Xage Medical Spa in Provo, UT, board-certified physician Dr. Stuart B. Porter and his team perform tattoo removal with an Alma Harmony XL laser system. This laser device has proven to produce better results than previous tattoo removal technologies and might require fewer treatments. Dr. Porter can assess your tattoo and give you an idea of what our laser tattoo removal can do for you. Call and schedule a consultation today at Xage Medical Spa.
Reviews
"Had liquid rhinoplasty and lips done. Worth every buck!!"
- K.P. /
Google /
Sep 25, 2020
"Fabulous experience! Came in for PRP Microneedling. Holly was very informative and helpful in explaining the procedure and what to expect afterwards. Very happy with my results! So happy that I purchased a package! I highly recommend Xage."
- M.H. /
Google /
Sep 25, 2020
"Xage is so incredible! They treat you with the highest level of service and are and genuinely make you feel so cared for on a personal level"
- S.L. /
Google /
Sep 25, 2020
"I have visited Xage Medical Spa twice in the past few months. The staff are extremely friendly and helpful. I highly recommend them and sure that I will be visiting again soon."
- S.F. /
Google /
Sep 05, 2020
"Wonderful staff and great treatments!!! I look forward to coming here every couple weeks! Highly recommend to everyone!"
- H. /
Google /
Jun 17, 2020
Previous
Next
Can You Remove My Tattoo?
There are several factors which could improve the success of your tattoo removal. Good candidates for laser tattoo removal:
Have strong immune systems. A strong immune system improves the body's ability to break down and eliminate the ink properties.
Are healthy overall. Not smoking and eating a well-balanced diet aid the body's immune system in performing at max capacity.
Have great differences between the color of the ink and the pigment of the skin. Greater contrasts yield greater results.
Have tattoos that are several years old. Older tattoos have a tendency to respond better to laser removal treatment.
Our Laser Tattoo Removal Technique
Once Dr. Porter determines that your skin is ideal for tattoo removal, the tattoo will be prepped with a careful cleansing and an application of a topical anesthetic. Dr. Porter will then pass the Alma Harmony XL device over the tattooed skin to emit energy and pulsing laser light. The time it takes to complete the procedure can vary depending on the size and location of the treatment area. Your tattoo may require several laser tattoo removal sessions before noticeable results can be seen. These factors will all be discussed with you at your consultation.
Following each treatment, a topical cream will be applied to the skin along with bandages to keep the area protected. You may notice swelling, redness, and sensitivity. You may also feel like you have a sunburn and experience slight scabbing. It is important to adhere to aftercare instructions precisely to expedite the recovery process. After the skin is ready, your next session may be scheduled. Sessions typically will not be scheduled less than 4 – 7 weeks of each other.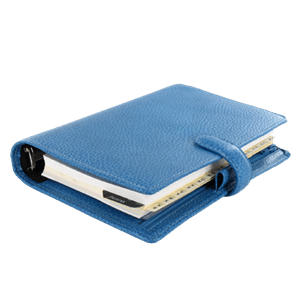 Plan Your Procedure
Recovery Time

2 months

How Long It Takes

30 mins

Follow Up Time

2 months
Contact Us
Call For your laser tattoo removal consultation today
Tattoos can be beautiful and a reflection of our self-image and identity. But when we have a tattoo that we are no longer proud of, the idea of it being a permanent fixture on the body can be daunting. At Xage Medical Spa, we understand and want to offer an answer. We use an innovative tattoo removal system providing positive results to men and women in Utah County. If you have a tattoo that you want to remove or if you have questions about the removal process, we encourage you to reach out to our office today. We cannot wait to speak with you.
Related Treatments