What is Laser Tattoo Removal?
When it is time to remove a tattoo, we understand that you are searching for a medical professional with experience in eliminating body art efficiently. Perhaps that tattoo resembles a difficult memory, lost its color, or just no longer represents who you are. Regardless of the reason, advancements in tattoo removal technology have made it feasible to lighten and maybe even eliminate an unwanted tattoo in its entirety with our Alma™ Harmony XL laser. At Xage Medical Spa in Provo, UT, board-certified physician Dr. Stuart B. Porter and his team perform tattoo removal with an Alma Harmony XL laser system. This laser device has proven to produce better results than previous tattoo removal technologies and might require fewer treatments. Dr. Porter can assess your tattoo and give you an idea of what our laser tattoo removal can do for you. Call and schedule a consultation today at Xage Medical Spa.
Reviews
"Love the quality of their products and services!"
- K.A. /
Google /
Mar 11, 2020
"The staff at Xage Medical Spa are professional and caring. They are very knowledgeable about the services and products they offer and have a desire to help everyone feel their best."
- W.N. /
Google /
Mar 05, 2020
"Robbie is very compassionate who cares about your needs. Her staff are good and knowledgeable also. I have had several treatments from Xage which have been extremely helpful. I recommend Xage to anyone with health needs or those who want to keep that youthful glow."
- D.F. /
Google /
Jan 01, 2020
"I just finished my 3rd and last Femilift treatment a week and half ago. For all you women that have a weakening bladder, I STONGLY recommend this treatment. I had a hysterectomy, including removal of my cervix about 12 years ago. Since I no longer have those parts to help keep things in their place, I gradually noticed several changes. I was that woman that couldn't multitask with a sneeze, cough, laugh or even clear my throat while walking. I am proud to report that this is no longer a problem. Dr. Porter recommended this procedure and now here I am, multitasking like a pro. I noticed some improvement a couple weeks after the first treatment, the most improvement after the second treatment and the last treatment just sealed the deal, literally. An unexpected outcome is one I am super happy about. I have been plagued with recurring bladder infections for years. I haven't had a bladder infection since the first treatment 3 months ago. Though I am purely speculating, I feel this is directly related to the Femilift treatments. It makes sense. Before the treatments, I had a weak sense of when my bladder was full, therefore my bladder would be full for awhile before I would get the intense urge. After several times, my bladder would just be irritated and I would end up with an infection. I lived on AZO and cranberry to try and manage some comfort. Now, my pelvic floor is stronger and I can can sense my full bladder sooner, which I now visit the restroom way more often. At first this was annoying, but now that I realize I am sensing things like I should and I haven't had anymore irritation or infections, I'll take it. Now ladies, and partners of those ladies considering Femilift, let's talk sex. Since this treatment involves a laser inserted into the vagina, and it strengthens and tightens the urethra, it makes sense that it tightens the vagina as well. Big bonus. Not only have I noticed tightening, but more lubrication and sensitivity (the good kind, not the painful kind). If I just scared you away because I mentioned something being inserted into your vagina and then a laser zapping away, bear with me. 1. The laser has a comfortable width. 2. It has a sheath cover that is only yours and kept on site so you don't have to remember to bring it with you. 3. The only time you feel any discomfort is when the they are treating the opening of the vagina since there are many more nerve endings there. For me this felt like an intense moment during a bladder infection, but the sensation immediately ceased when the treatment was over. 4. The entirety of each treatment only takes about 10 minutes. The consult and prep takes more time than the actual treatment. Finally, let's talk about the cost. This isn't covered by insurance, but when compared to the downtime, recovery and risk of infection of surgery, this is way worth it. Xage Medical spa was offering a promotion at the time of my consultation, which I was able to get a discount. But, I would have paid full price. The staff was very welcoming, knowledgeable and accommodating. They know what they are doing and how to provide a great experience and results."
- T.H. /
Google /
Dec 30, 2019
"Friendly and thorough service!"
- V.S. /
Google /
Dec 30, 2019
Previous
Next
Can You Remove My Tattoo?
There are several factors which could improve the success of your tattoo removal. Good candidates for laser tattoo removal:
Have strong immune systems. A strong immune system improves the body's ability to break down and eliminate the ink properties.
Are healthy overall. Not smoking and eating a well-balanced diet aid the body's immune system in performing at max capacity.
Have great differences between the color of the ink and the pigment of the skin. Greater contrasts yield greater results.
Have tattoos that are several years old. Older tattoos have a tendency to respond better to laser removal treatment.
Our Laser Tattoo Removal Technique
Once Dr. Porter determines that your skin is ideal for tattoo removal, the tattoo will be prepped with a careful cleansing and an application of a topical anesthetic. Dr. Porter will then pass the Alma Harmony XL device over the tattooed skin to emit energy and pulsing laser light. The time it takes to complete the procedure can vary depending on the size and location of the treatment area. Your tattoo may require several laser tattoo removal sessions before noticeable results can be seen. These factors will all be discussed with you at your consultation.
What to Expect with Laser Tattoo Removal
Following each treatment, a topical cream will be applied to the skin along with bandages to keep the area protected. You may notice swelling, redness, and sensitivity. You may also feel like you have a sunburn and experience slight scabbing. It is important to adhere to aftercare instructions precisely to expedite the recovery process. After the skin is ready, your next session may be scheduled. Sessions typically will not be scheduled less than 4 – 7 weeks of each other.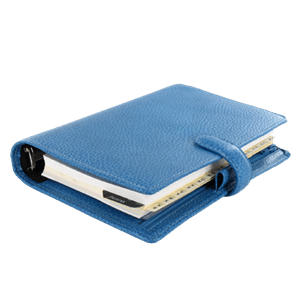 Plan Your Procedure
Recovery Time

2 months

How Long It Takes

30 mins

Follow Up Time

2 months
Contact Us
Call For your laser tattoo removal consultation today
Tattoos can be beautiful and a reflection of our self-image and identity. But when we have a tattoo that we are no longer proud of, the idea of it being a permanent fixture on the body can be daunting. At Xage Medical Spa, we understand and want to offer an answer. We use an innovative tattoo removal system providing positive results to men and women in Utah County. If you have a tattoo that you want to remove or if you have questions about the removal process, we encourage you to reach out to our office today. We cannot wait to speak with you.
Related Treatments