PRODUCTS WE CARRY
SkinCeuticals
As a great option for improving your skin care routine, SkinCeuticals products are formulated with top-notch ingredients. Our team at Xage Medical Spa can work with you to decide which SkinCeuticals treatments are ideal for your specific skin type, needs, and goals. With a SkinCeuticals regimen, you can experience a healthier, glowing complexion.
---
Colorescience
Colorescience fuses beauty and skin care ingredients that treat specific skin concerns, camouflage and cover while offering high levels of sun protection (SPF 20/30/50). Formulated with high-integrity minerals and efficacious ingredients, Colorescience features essential layers to prime, correct, set and protect.
---
Obagi Nu-Derm® System
Help correct and improve signs of skin aging with the #1 physician-dispensed skin care system specially formulated to transform your complexion for beautiful, healthy-looking skin.
Obagi C-RX System
Address early signs of skin aging and skin damage with a unique regimen that combines the benefits of both prescription-strength hydroquinone and Vitamin C.
Obagi Cleanseaderm: CLENZIderm M.D.™ System
Three-step acne treatment with clinically proven ingredients that penetrate deep into the skin's layers to help control adult acne for a clearer, healthier-looking complexion.
---
Latisse
Are your lashes thinning over time? Latisse grows lashes longer, fuller, and darker. Ask Dr. Porter if Latisse is right for you today!
---
Revitalash
Enhance the look of luxurious lashes, for dramatic, natural beauty.
---
City Lips
City Lips is designed to give lustrous and plush lips with a high-impact shine. The gloss is an award-winning treatment infused with revolutionary technology for instant and long-lasting results. Dramatically, the lips become smoother and fuller within minutes of application. City Lips' incredible effectiveness is clinically proven and the soft brush delivers the most precise application possible. City Lips utilizes exclusive ingredients and natural lip enhancers that work painlessly and safely to pump up the volume. City Lips will stimulate lasting natural collagen production with continued use.
Instantly delivers dramatic plumping effects with HA Plumping Spheres
Stimulates new collagen development with twice the collagen peptides for long-term plumping
Provides instant fullness, definition, & hydration with long-lasting plumping benefits
Diminishes and fades the appearance of fine lines and wrinkles
Works safely, painlessly and without irritation or numbness
---
doTERRA® Oils
Therapeutic Grade Essential Oils
The doTERRA® collection of single essential oils represents the finest aromatic extracts available in the world today. Each oil provides the living essence of its source, gently distilled from plants that are nurtured and carefully harvested throughout the world. Each oil is subjected to strict standards of purity and potency as well as a battery of thorough testing. A beautiful palate of botanical energies, they can be used individually or blended for personalized essential oil therapies.
---
Clarisonic
Clarisonic MD Skin Care System is "sonic" science in perfect harmony with beauty. The new "essential first step" in your skin care ritual, the Clarisonic's stimulating sonic micro-massage gently clears pores, cleansing deeply for better absorption, making every other step of the beauty regimen work better. Why use Clarisonic at home? Cleanses in a non-abrasive way; Deep cleansing without harsh chemicals; Gentle enough for use twice daily on all skin types; Removes impurities such as everyday grime and residual makeup; Skin care products are more evenly and effectively absorbed. Clarisonic's skin care products are specially formulated to treat a variety of skin conditions: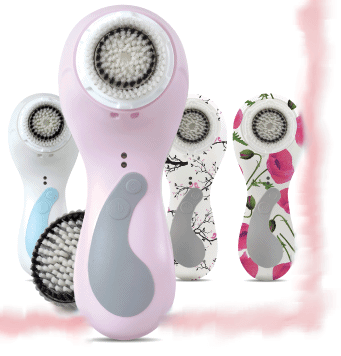 Acne & Blemishes
Anti-Aging
Body
Brightening
Dark Spots
Dryness
Enlarged Pores
Eyes
Foot Care
Oily, Congested Skin
Come see for yourself what the Clarisonic MD System has to offer. It's amazing, effective, personalized, and selling fast!
---
Perfect Peel
A revolutionary chemical peel treatment, Perfect Peel utilizes advanced, proprietary ingredients and techniques to create a younger, softer complexion. With the use of the key ingredient of glutathione, the Perfect Peel offers innovative anti-aging results. Glutathione is an antioxidant that is able to penetrate to the deep layers of the skin in order to treat oxidant damage.
The Perfect Peel is able to treat a number of skin conditions and works to reduce the appearance of fine lines, wrinkles, hyperpigmentation, acne, and uneven skin texture. Requiring no pre-peel preparation for the skin, Perfect Peel is suitable for all skin types and can deliver exceptional outcomes after just one treatment session. Patients of all ages will benefit from our treatments, from pre-teen acne sufferers to mature patients wanting to reverse the signs of aging.
Unlike other chemical peels, our treatments are virtually painless, require no skin preconditioning, and have minimal downtime. The peels are suitable for the face and body. The Perfect Peel is practical, affordable, and gives excellent results within one week. Dr. Porter and his team are thrilled to be a provider of this quality product.
---
*PRICING IS SUBJECT TO CHANGE WITHOUT NOTICE.