Board-certified physician Dr. Stuart B. Porter offers Provo, UT men and women several nonsurgical options, such as Dysport injectable wrinkle relaxer for rejuvenating the skin. Dysport is an injectable treatment that acts like BOTOX to reduce and soften dynamic lines and wrinkles on the face. Dynamic wrinkles are formed by repetitive facial movements and expressions (like smiling, laughing, and frowning) that over time make the muscles of the face tight. This causes the skin over the muscle to have a furrowed line that is visible even when your face is at rest. Dysport is specially formulated to correct the most common dynamic wrinkles: the vertical lines between the eyebrows known as frown lines. It temporarily softens the muscle so the line is smooth, but with natural-looking results that don't "freeze" your face. Learn more about Dysport injectable wrinkle relaxers in a consultation at Xage Medical Spa to make your face look more youthful.
What to Expect with Dysport®
Dysport is an excellent choice if you want a nonsurgical procedure to address moderate-to-severe glabellar (frown) lines that appear between the eyebrows. Dynamic wrinkles and lines can make you appear tired, mad, or sad. Dysport is an effective, fast treatment that addresses dynamic wrinkles without leaving a "frozen" appearance. Since Dysport spreads to reach a group of wrinkles, it's also great for Crow's feet, the fine lines in the outer corners of the eyes. Many patients at Xage Medical Spa notice visible improvements in their appearance 1 – 3 days after their Dysport injections, which last for as long as four months.
Reviews
"Love the quality of their products and services!"
- K.A. /
Google /
Mar 11, 2020
"The staff at Xage Medical Spa are professional and caring. They are very knowledgeable about the services and products they offer and have a desire to help everyone feel their best."
- W.N. /
Google /
Mar 05, 2020
"Robbie is very compassionate who cares about your needs. Her staff are good and knowledgeable also. I have had several treatments from Xage which have been extremely helpful. I recommend Xage to anyone with health needs or those who want to keep that youthful glow."
- D.F. /
Google /
Jan 01, 2020
"I just finished my 3rd and last Femilift treatment a week and half ago. For all you women that have a weakening bladder, I STONGLY recommend this treatment. I had a hysterectomy, including removal of my cervix about 12 years ago. Since I no longer have those parts to help keep things in their place, I gradually noticed several changes. I was that woman that couldn't multitask with a sneeze, cough, laugh or even clear my throat while walking. I am proud to report that this is no longer a problem. Dr. Porter recommended this procedure and now here I am, multitasking like a pro. I noticed some improvement a couple weeks after the first treatment, the most improvement after the second treatment and the last treatment just sealed the deal, literally. An unexpected outcome is one I am super happy about. I have been plagued with recurring bladder infections for years. I haven't had a bladder infection since the first treatment 3 months ago. Though I am purely speculating, I feel this is directly related to the Femilift treatments. It makes sense. Before the treatments, I had a weak sense of when my bladder was full, therefore my bladder would be full for awhile before I would get the intense urge. After several times, my bladder would just be irritated and I would end up with an infection. I lived on AZO and cranberry to try and manage some comfort. Now, my pelvic floor is stronger and I can can sense my full bladder sooner, which I now visit the restroom way more often. At first this was annoying, but now that I realize I am sensing things like I should and I haven't had anymore irritation or infections, I'll take it. Now ladies, and partners of those ladies considering Femilift, let's talk sex. Since this treatment involves a laser inserted into the vagina, and it strengthens and tightens the urethra, it makes sense that it tightens the vagina as well. Big bonus. Not only have I noticed tightening, but more lubrication and sensitivity (the good kind, not the painful kind). If I just scared you away because I mentioned something being inserted into your vagina and then a laser zapping away, bear with me. 1. The laser has a comfortable width. 2. It has a sheath cover that is only yours and kept on site so you don't have to remember to bring it with you. 3. The only time you feel any discomfort is when the they are treating the opening of the vagina since there are many more nerve endings there. For me this felt like an intense moment during a bladder infection, but the sensation immediately ceased when the treatment was over. 4. The entirety of each treatment only takes about 10 minutes. The consult and prep takes more time than the actual treatment. Finally, let's talk about the cost. This isn't covered by insurance, but when compared to the downtime, recovery and risk of infection of surgery, this is way worth it. Xage Medical spa was offering a promotion at the time of my consultation, which I was able to get a discount. But, I would have paid full price. The staff was very welcoming, knowledgeable and accommodating. They know what they are doing and how to provide a great experience and results."
- T.H. /
Google /
Dec 30, 2019
"Friendly and thorough service!"
- V.S. /
Google /
Dec 30, 2019
Previous
Next
Our Dysport Injection Technique
Injections of Dysport are performed in one of our treatment rooms following your consultation with Dr. Porter. The appointment generally lasts around 15 – 30 minutes. The application of numbing cream is generally unnecessary, but can be requested. Dysport will be injected using a fine-gauge needle that causes minimal discomfort. The treatment area will be thoroughly cleansed and several well-placed Dysport injections will be made along the upper face, followed by a cold compress to lessen bruising and swelling. After your treatment at Xage Medical Spa, you are free to perform regular tasks, but you should avoid strenuous activities for at least 24 hours.
Why Should I choose Dysport?
Following a Dysport session, you may notice mild swelling and redness near the injected area, but this typically will disappear within 1 – 3 days. You should sleep upright for at least one night and continue to apply cold compresses as needed. Improvements are often seen within a few days as the severity of your dynamic wrinkles is minimized for a softer, smoother appearance. These results should last for about 3 – 4 months, and follow-up injections may be scheduled ahead of time at Xage Medical Spa to maintain your results.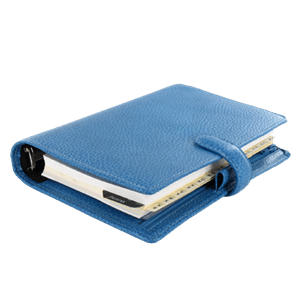 Plan Your Procedure
Recovery Time

No recovery

How Long It Takes

15 mins

Follow Up Time

3 months
Contact Us
Don't Live with constant Expression lines - Choose Dysport
If you want a nonsurgical procedure to refresh your appearance by correcting the lines between your brows, Dysport injectable wrinkle relaxer is a wonderful treatment. You can talk about Dysport and other options during your appointment with Dr. Porter to get your custom treatment plan with Dysport to meet your aesthetic goals. We encourage you to contact Xage Medical Spa in Provo, UT to discover the advantages of Dysport and schedule an appointment.
Related Treatments